FRESH DAIRY PRODUCTS
We are proud to offer such a wide selection of national, regional and local brands in our Dairy Department. Fresh from the farm – wholesome dairy products including milk, sour cream, cheese, eggs, and yogurt. Dairy does a body good!
Our Dairy Department is supplied by established local producers to ensure freshness and quality to you. Choose from a full selection of cheese products, perfect in salads, added in soups or sauces, or just simply sliced in wedges on the side. Many of our dairy items are available in low-fat varieties.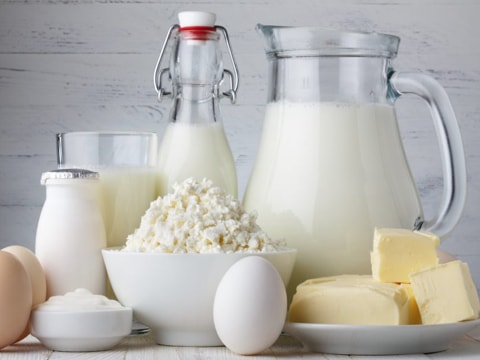 We have expanded our department to include many new items that are soy, "lactose free" and "vegan" forms of your favorites. Now you have an even larger selection of items which contribute to your nutritional goals with the great taste you expect. This area of our store will continue to grow as new products become available.
OUR MILKING COW
Yes, you can even milk a cow in our store! Don't miss out on meeting "Ole Bessie" where kids and grown ups alike can learn how to milk a cow the old-fashioned way – complete with udders you can milk.
This is a wonderful chance to give kids an idea of where milk comes from and an ideal opportunity to start a conversation about food sources. A favorite feature in our store and a must if you have children along with you on your shopping trip.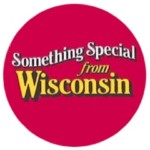 Wisconsin is proud of it's dairy heritage.