BUY LOCAL, SHOP LOCAL
Whenever possible, we buy products that are produced from locations close to our stores – many from right here in Wisconsin and the surrounding heartland. It's a win-win situation for everyone. We believe in supporting our local business community and in the process we ensure a better future in our area.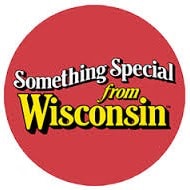 Buying local also means less miles traveled. This creates a smaller carbon footprint, fresher perishable items, and helps keep the cost of goods lower. Being an independent grocery store means we are able to make buying choices that effect the lives of those around us in many ways.
We are just beginning the process of creating this list for you. Please check back as more local providers will be added.