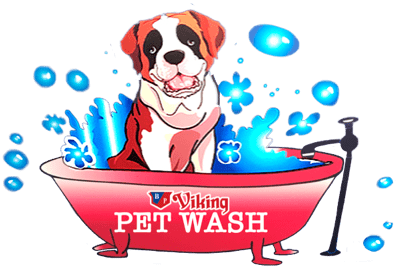 SELF SERVICE PET WASH
1393 East Main St., Reedsburg, WI
Behind the old Viking Express (behind Pizza Hut)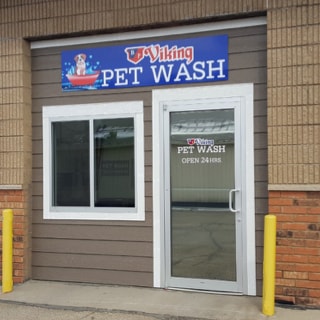 Keeping your pet clean is easy!
Whether you have a tiny Chihuahua or a large St. Bernard, Viking Pet Wash has the space and supplies you'll need to give your dog a good bath.
Getting dirty can happen at any time.
No worries, our Pet Wash is open 24/7. No longer is getting them clean something to dread. You'll find the convenience allows you to create a regularly scheduled visit which makes for a healthier coat and skin for your pet, along with a happier you – imagine, no cleaning up after bath time!
The cost of this service is $5 for the first 7 minutes. You may add more time if needed by simply inserting more money just like you would at the car wash
Visit our Self-Service Pet Wash and pamper your pet with a relaxing bath.
Credit/Debit Cards Accepted

DISINFECTANT: Before washing your pet, use the disinfectant on the tub and rinse thoroughly. Do not use this on your pet.
SHAMPOO: Apply a generous amount of conditioner on your pet's coat and rinse. Avoid the eyes.
CONDITIONER: To give your pet a smooth coat, apply the conditioner after shampooing and rinse thoroughly. Avoid the eyes, ears, and mouth.
FLEA & TICK SHAMPOO: Apply to your pet's coat; avoid the eyes, ears and mouth. Allow it to soak. Ri