FAMILY OWNED GROCERY
Generations of shoppers have grown up with a great shopping experience, excellent customer service, and the highest quality of meat, produce and fresh food. Our customers also trust that we are dedicated to the communities we serve, and to help make them better places to live.
Last year alone, the Viking operations donated over $40,000 to support groups, organizations, public service programs and more. Our saying is always…"winners lead…they do not follow" and that is what we keep in mind when planning events, promotions and sales.
Bill Pierce and his wife, Phyllis and their two children, Pam and Brian started the first Viking stores back in 1975. Our grocery store has become a tradition to the communities we serve. Many of our employees are from families that have worked with Viking for generations. Employees stay with our company because they feel a sense of pride and ownership in the stores.
At Viking you will find our strong commitment to service, quality, and selection. We teach our employees…
whatever you are, BE A GOOD ONE and ALWAYS DO YOUR BEST!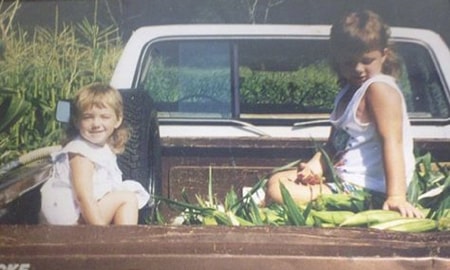 Chelsey and Kayla help during corn harvest. circa: 1992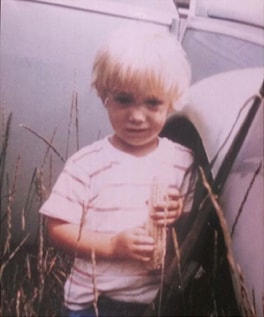 A young Pam Pierce (Coy) helps at harvest time.
Through the years, despite all the changes, Viking still follows their unwavering commitment to take care of the customer and employee.
As we continue to grow, we always ask, "What makes sense and works for our customers, because that is what we do.
AT VIKING VILLAGE FOODS
We have the largest and most extensive variety in the area along with extra wide aisles for your shopping comfort and self checkouts for speed. We even have a milking cow in our Dairy department! We want to make shopping fun, watch for our activities and events that are held annually in our store.
Down the center of our aisles we have displays with deals on popular items at the lowest possible prices. Special sales throughout the year like our One Day Seafood Sales, Outdoor Produce Truck Sales, and Three Day Meat Sales are great for stocking up on deals.
If you can't find what you're looking for, just ask an associate and we will do our best to add your request to our selection.