More Than A Deli
Our Deli department offers the largest variety of sliced meats, cheeses, fresh salads, and ready made pizzas in the area. You will find a staff ready to go above and beyond to make sure you are pleased with our selection and service! Our products are made fresh daily from our original homemade recipes. We encourage our customers to ask for samples of our salads and meats.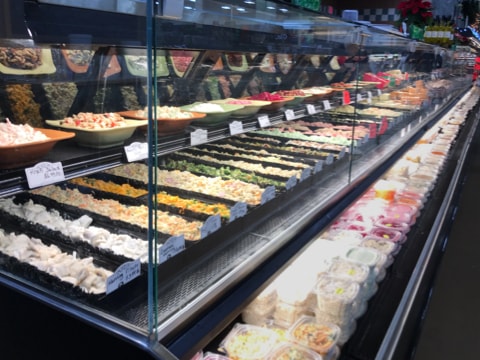 Deli Catering
Having a special occasion or party? Let us do all the work! We offer catering for large groups or events to individual meals.
Our Deli Catering Menu offers a large selection of tasty items. Fresh-made deli trays – specialty trays may also be ordered and designed to your liking, assorted salads, dinners, sides, hot foods, pizzas, and more!
We encourage our customers to call 608-524-6108 or stop in to insure you know about all the options available and to insure your order suits your needs.
Deli Dining
Dine in our B/P Viking Deli Restaurant which offers a relaxed atmosphere complete with a fireplace. Enjoy something from the beverage bar including coffee, iced coffee, chai, cappuccino, hot cocoa, soda, and juice.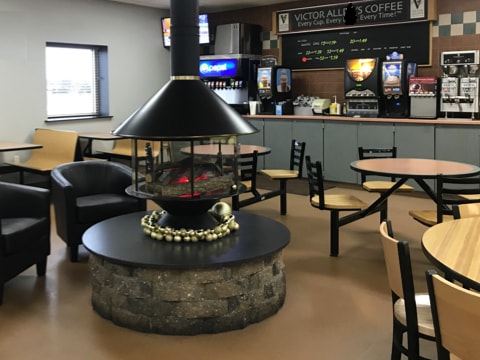 Sandwiches and grill menu items such as hamburgers, chicken dinners, and chicken wings are also available every day. We aim to be your one stop for lunch, dinner, or anytime you're hungry for something made fresh. Dine in or carry out.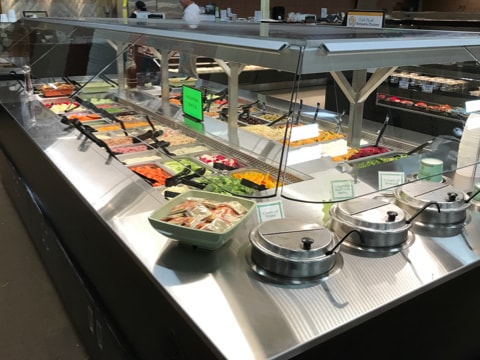 SALAD BAR
8:00am-7:00pm Daily
Self Serve $5.99/lb
Deli salads, fresh fruits and veggies, salad fixings, soups, and more.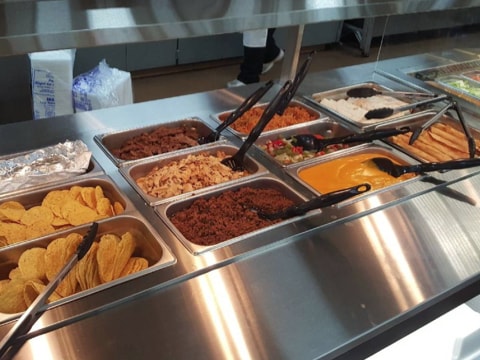 HOT BAR
10:00am-7:00pm Daily
Self Serve $5.99 or $6.99/lb
Featuring a different menu each week from items made fresh in our Deli.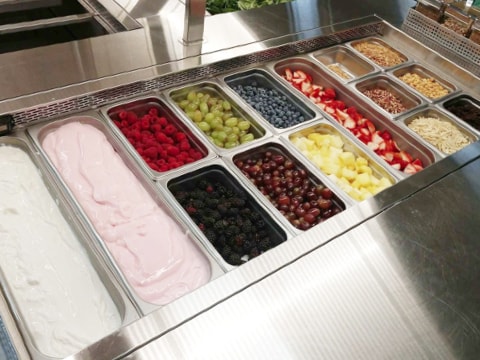 YOGURT BAR
7:00am-7:00pm Daily
Self Serve $5.99/lb
Cool and creamy yogurts with a wide assortment fresh fruit and toppings.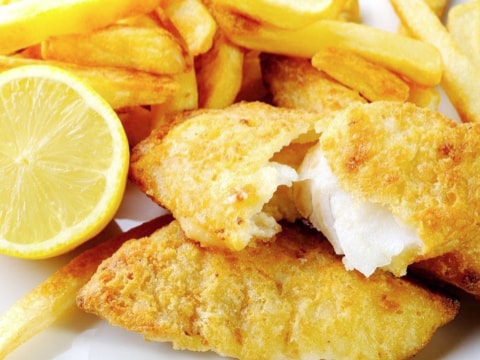 MENU SPECIALS
Choose from our list of Daily Menu Specials or something from grill menu. Dine-in, or carryout.
Meals Made Quick & Easy
We understand with hectic schedules today, making great meals can be a challenge. With our large selection of Quick & Easy items you may make selections according to the amount of time you have. Choose from: Ready To To Enjoy, Heat & Eat, Prepare At Home, Kid's Meals, and even Desserts!
Just look for the "Quick & Easy" signs in our Deli, Meat, and Produce departments.
Deli Gift Boxes
Filled with selections of tasty, locally made items boxed and ready to give! Call ahead (608) 524-6108 or stop at our Deli counter to order.
Pam Schulenberg
Deli Manager
I believe our deli has a larger selection than any other deli. We are committed to go out of our way to provide the best service possible for every customer.
Pam's Tips:
When you come to our Deli, ask for samples of our salads and meats.
If you can't find something you are looking for, ask and I will do my best to get it for you.