Store Departments
Our Specialty & Grocery departments offer 18 foot wide aisles for your shopping ease.
Down the center of our extra wide grocery aisles you'll find pallet displays filled with super deals on popular items offered at the lowest possible prices.
Deli Department
Our Deli area is impressive. From our fresh case counter full of deli-made salads, bulk cheeses, and sliced meats to our cold cases full of even more delicious choices. Add our self service salad bar, hot bar, yogurt bar, and newly added olive bar for selecting what you like and how much. Our Viking Deli Restaurant serves breakfast, lunch, and dinner; from fresh fried chicken to our Friday fish fry.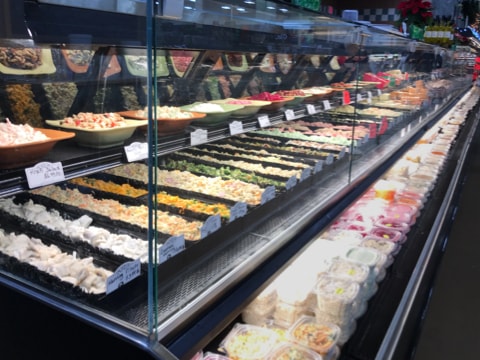 Bakery
Fresh bakery items are made daily on premise in our Viking Bakery. Fresh buns, rolls, cookies, dessert bars for individuals or groups. Fresh donuts daily, and Bill's Crispy Willie Flavored Cake Donuts are made 7 days a week, right in front of you! Our cake department makes fresh cakes daily, and we also offer Wedding Cakes and delivery for your special day.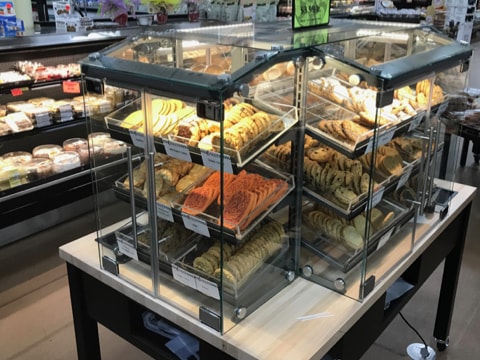 Meat Department
Our fresh cuts of meat in our meat department are second to none; we cut fresh 7 days a week by our professional meat cutters. Viking Village Foods offers only the best, U.S.D.A. choice pork, beef, and chicken. Our beef selections are exclusively Certified Angus Beef® (CAB) brand quality.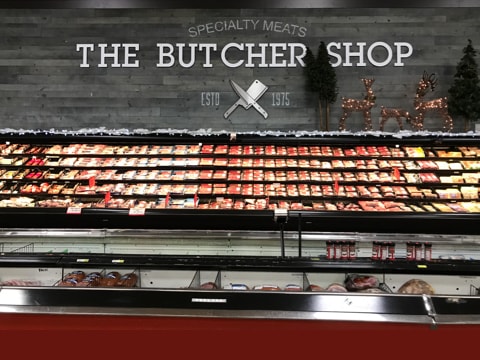 Produce Department
We are committed to offering the best quality possible. Our wide selection is truly exceptional. From the basics: apples, citrus, and vegetables, to a growing variety of fresh organics and locally sourced products from Wisconsin. Buying locally first is important to us.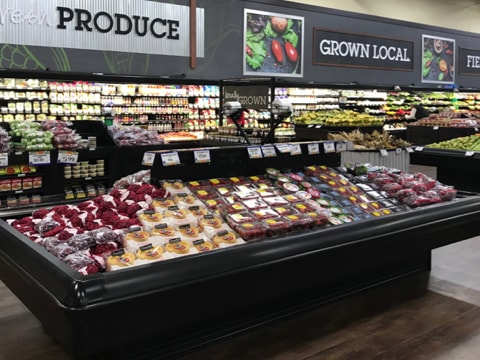 Grocery Departments
Other Departments include;  Frozen Foods, Dairy, Health and Beauty care products, Floral, and Specialty gifts, Beer & Wine, Greeting cards, kitchenwares, candy, seasonal merchandise, health foods and more.